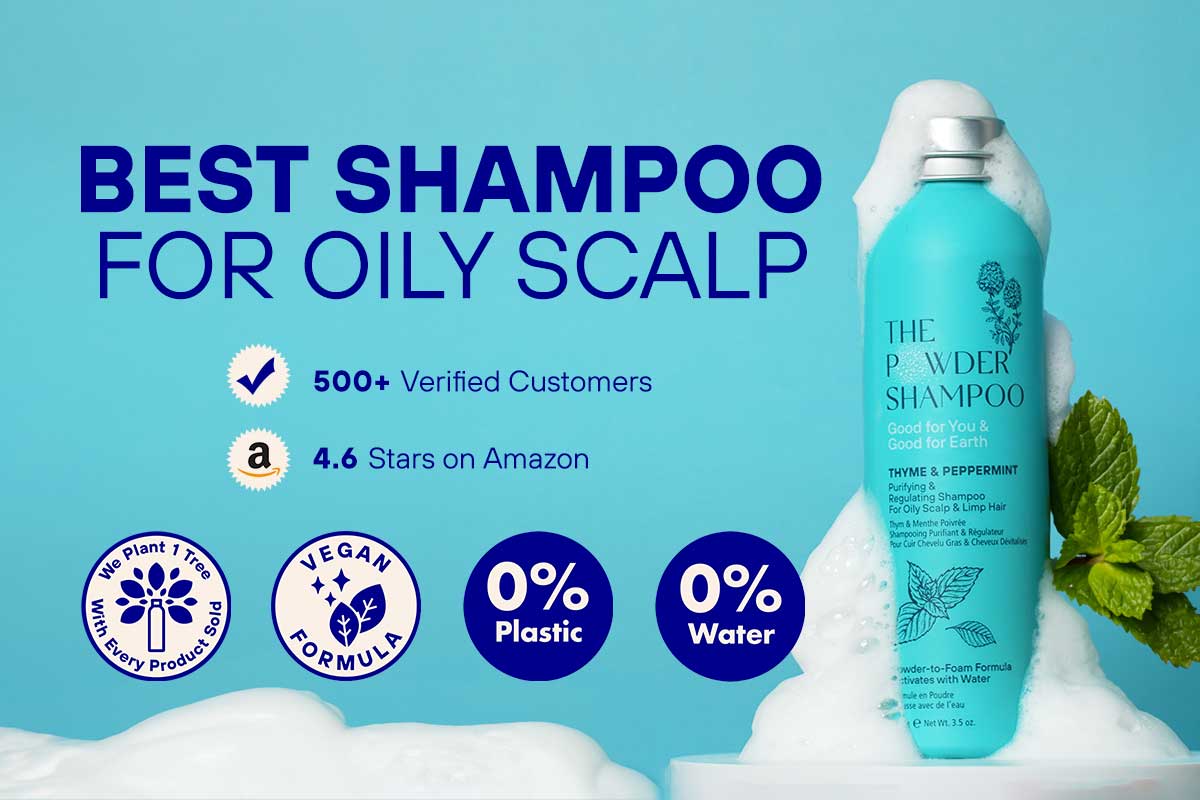 "Love it! Even without conditioner. The Powder Shampoo smells so good and thoroughly removes the oil from my oily scalp. It gives good body and bounce to my hair too! Love it! Even without conditioner."
⭐⭐⭐⭐⭐
- Yvonne, SG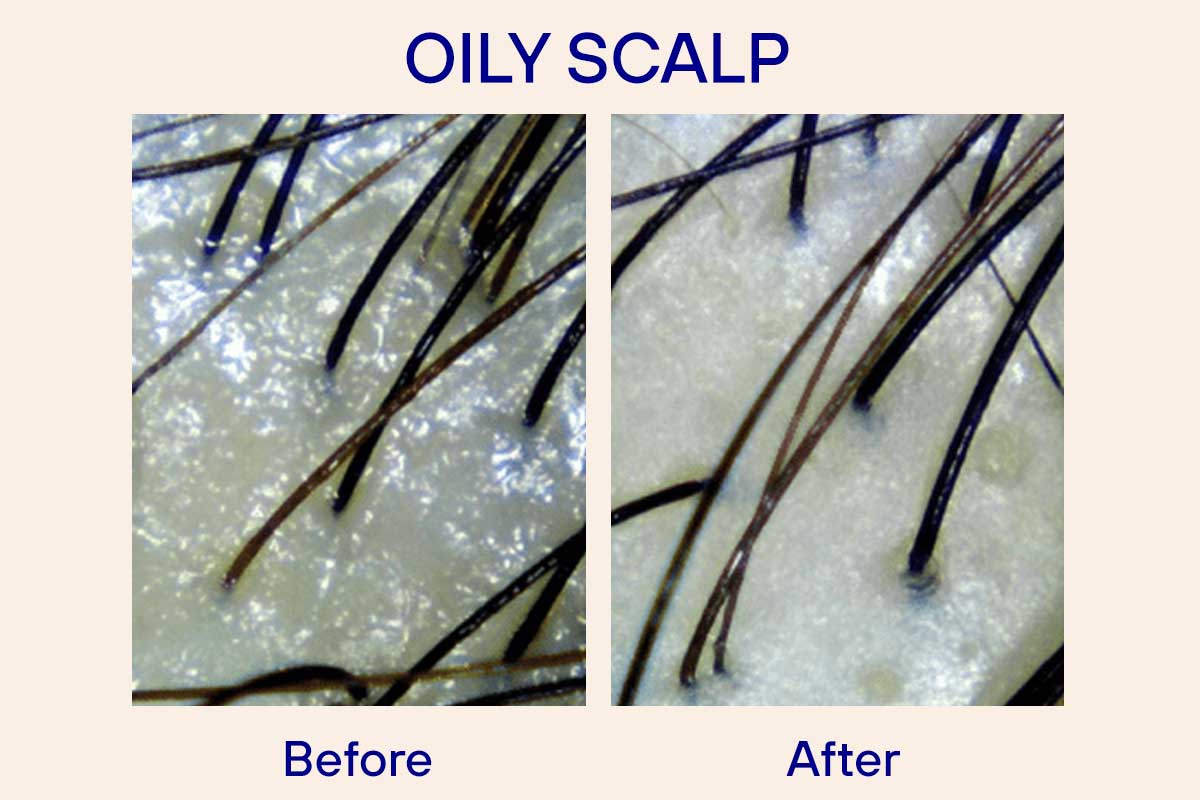 See the results
Before🚫
Oily with too much sebum. Your head isn't happy and your scalp is fighting to stay clean.
After✅
Purified, Clean, Healthy & Happy. Your scalp is balanced, gently cleansed, & refreshed naturally.
Natural shampoo for oily scalps 🙇‍♀️
Join thousands of people saying goodbye to hair loss with powder-to-foam shampoo.
See what real people think 💭
Don't just take our word for it
⭐⭐⭐⭐
Shampoo that addresses oily scalps naturally
Plant Powered Ingredients
Natured-Derived Formula
🌱 Peppermint Essential Oil to cool & cut through oil 
🥭 Papaya Enzyme to eliminate sebum build-up & gently exfoliate
🤍 Zinc PCA to prevent bacteria & fungal infections
🌿Thyme Essential Oil to promote hair growth
🥥Coconut-based foaming agent which doesn't strip the scalp

🍚 Rice Protein to fortify & strengthen the hair
🌽Corn to strengthen & add shine

Plastic-Free Packaging 🌍
💧0% Water
🌍 0% Plastic
✅Reusable Bottles
👝 Paper Refill Pouches
♻️Recyclable Aluminium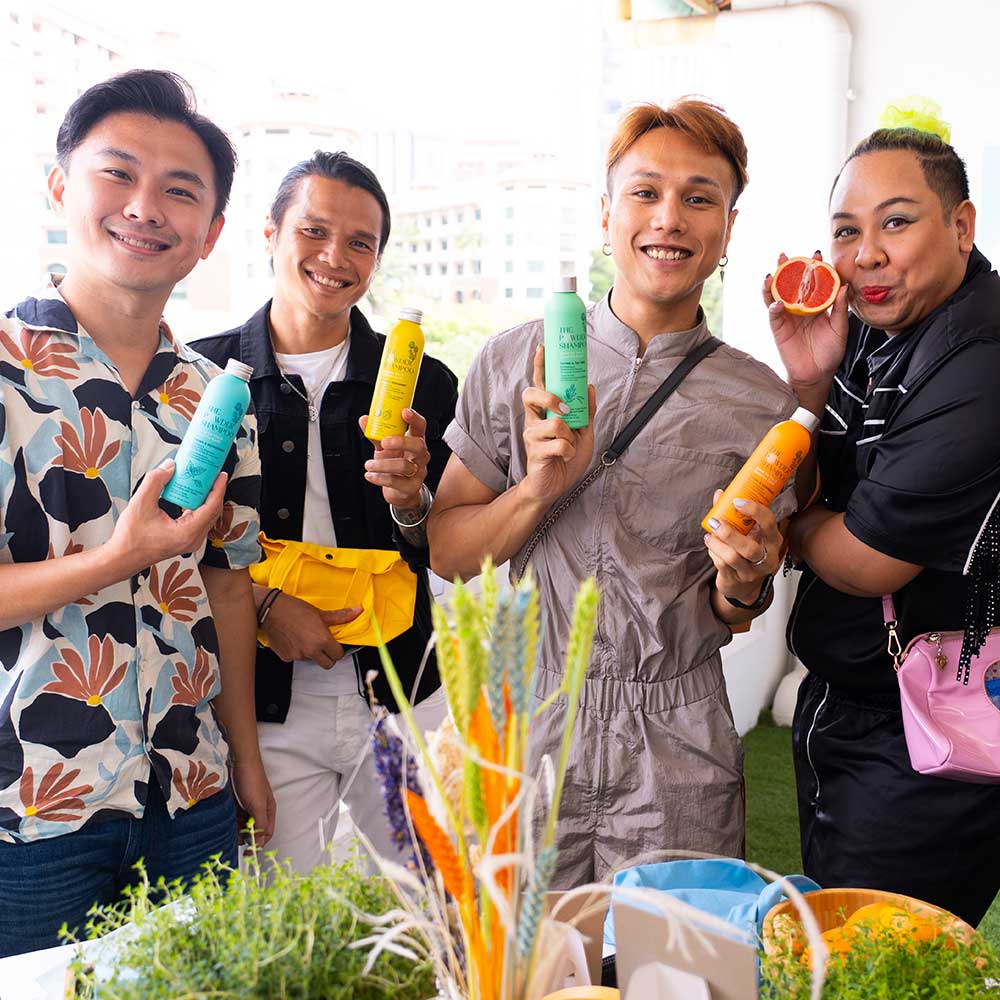 Join our community
Thousands are people are making the switch to plastic free shampoo packaging and never looking back.
⭐⭐⭐⭐⭐
Love it! Even without conditioner. The Powder Shampoo smells so good and thoroughly removes the oil from my oily scalp. It gives good body and bounce to my hair too! Love it! Even without conditioner.
Yvonne, SG