"The best dandruff shampoo ever! I finally found a dandruff shampoo that works! Been using this on alternate days for about two weeks and my hair is less itchy and flaky and I'm dropping less hair too"
⭐⭐⭐⭐⭐
- L, UK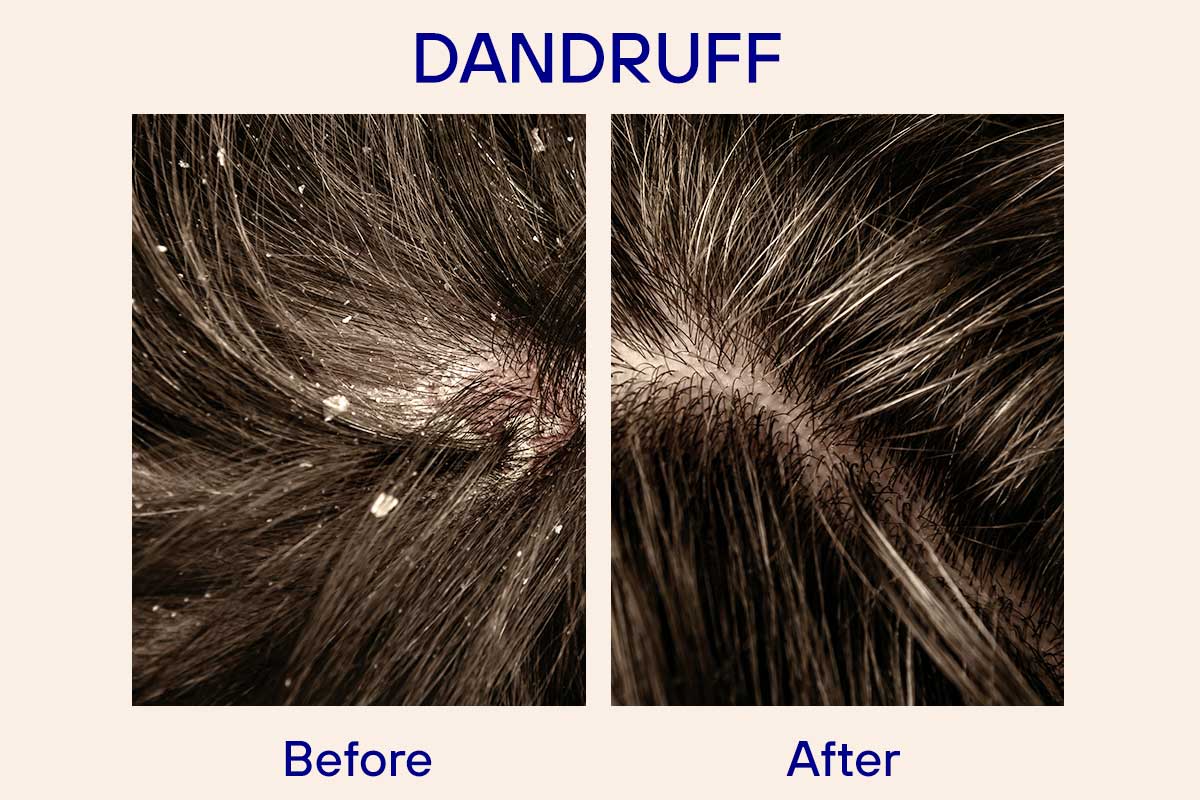 See the results
Before🚫
Flakey, Dry & Not Functioning Properly. Your head isn't happy and your scalp is letting you know about it.
After✅
Flake-Free, Exfoliated, Healthy & Happy. Your scalp is balanced, gently cleansed, & functioning properly.
Natural shampoo for dandruff 🙇‍♀️
Join thousands of people saying goodbye to hair loss with powder-to-foam shampoo.
See what real people think 💭
Don't just take our word for it
⭐⭐⭐⭐
Shampoo that addresses dandruff naturally
Plant Powered Ingredients
Natured-Derived Formula
🌿 Tea Tree Essential Oil for its anti-bacterial and anti-fungal action
🍃 White Willow Tree & Xylitol to remove impurities and keep dandruff away

🤍Pre + Probiotics to restore scalp balance

🌿Thyme Essential Oil to promote hair growth
🥥Coconut-based foaming agent which doesn't strip the scalp

🍚 Rice Protein to fortify & strengthen the hair
🌽Corn to strengthen & add shine

Plastic-Free Packaging 🌍
💧0% Water
🌍 0% Plastic
✅Reusable Bottles
👝 Paper Refill Pouches
♻️Recyclable Aluminium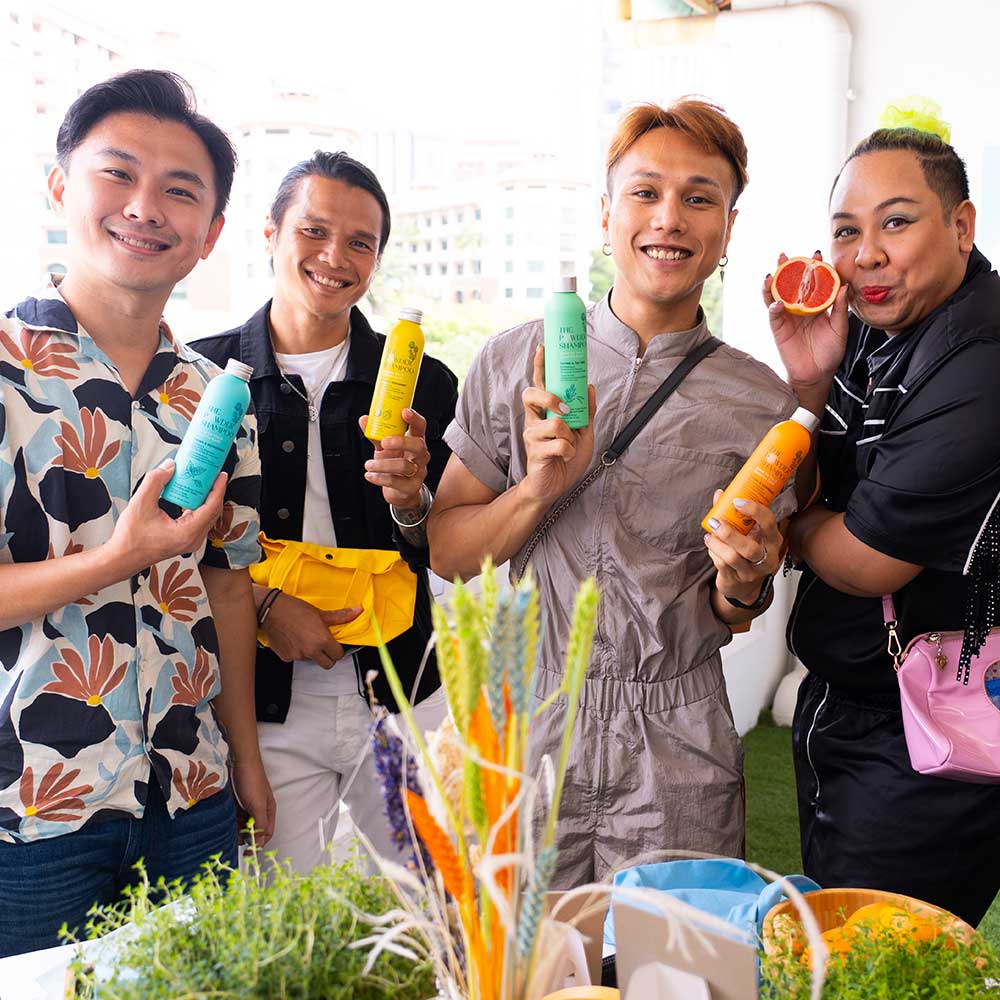 Join our community
Thousands are people are making the switch to plastic free shampoo packaging and never looking back.
⭐⭐⭐⭐⭐
"Good chemical alternative! I wash my hair a lot because its so hot in SG and sometimes my scalp gets dry and flakey due to harsh stripping chemical shampoos. I bought the powder shampoo from scoop wholefoods to try a natural alternative and it works really great. No flakes but also no irritation like the shampoos from the pharmacy. Will for sure buy again."
- Joyce, SG