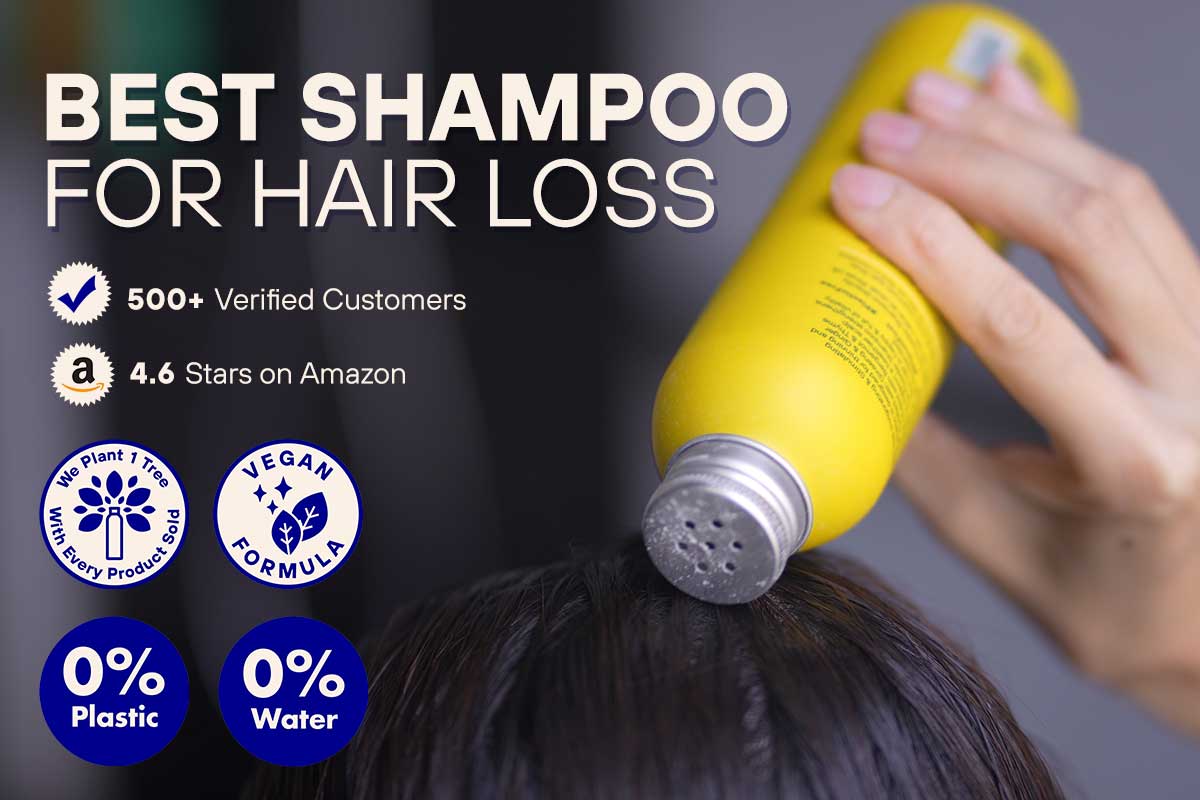 "Ive been using this for about 2.5 months now and i can see my hairs growing in thicker and fuller. The only way i'd stop using now is if thy made a double strength! im converted."
⭐⭐⭐⭐⭐
- Greg, UK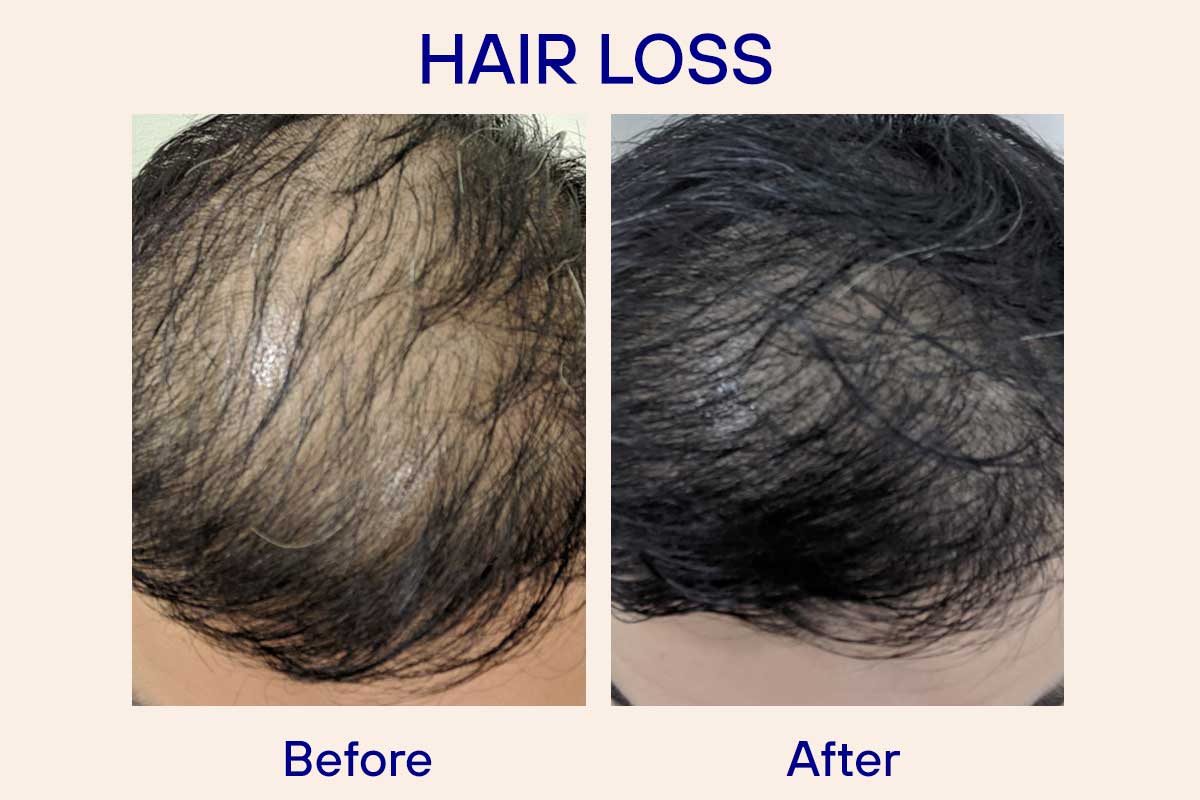 See the results
Before🚫
Thinning hair & aging follicles. Your hair isn't as thick is it once was.
After✅
Reduced hair loss & increased growth. Your scalp is balanced, invigorated, & happy.
Natural shampoo for hair loss 🙇‍♀️
Join thousands of people saying goodbye to hair loss with powder-to-foam shampoo.
See what real people think 💭
Don't just take our word for it
⭐⭐⭐⭐⭐
Shampoo that address thinning hair naturally
Plant Powered Ingredients
Natured-Derived Formula
🍋 Bergamot Essential Oil to boost nutrients and oxygen to the hair
🫚 Ginger & Ginseng to strengthen hair bulb
🤍 Biotin to reduce hair thinning  
🌿Thyme Essential Oil to promote hair growth
🥥Coconut-based foaming agent which doesn't strip the scalp

🍚 Rice Protein to fortify & strengthen the hair
🌽Corn to strengthen & add shine

Plastic-Free Packaging 🌍
💧0% Water
🌍 0% Plastic
✅Reusable Bottles
👝 Paper Refill Pouches
♻️Recyclable Aluminium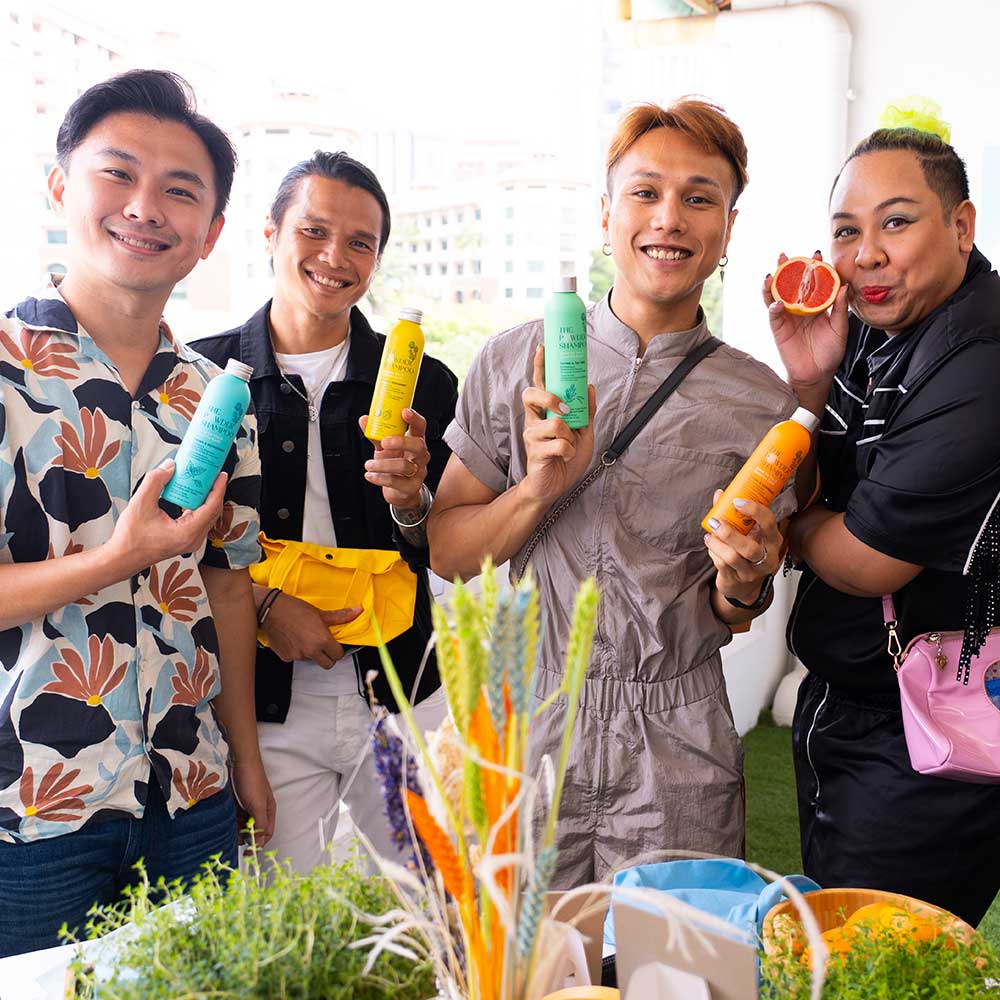 Join our community
Thousands are people are making the switch to plastic free shampoo packaging and never looking back.
⭐⭐⭐⭐⭐
"I thought it was dry shampoo but its not. And it's actually really great for hair growth. I use it every day and will continue to do so."
- Shirley, SG